The 4th of July is right around the corner! Get everything you need for Independence Day right here before it's too late!
Bag toss game, best backyard game ever.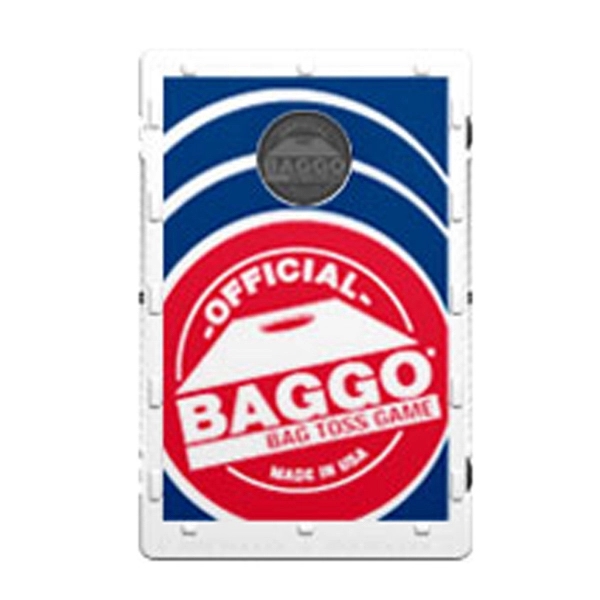 Bag toss game, best backyard game ever.
Includes:
2 official game boards with life-time guarantee
8 official bean bags
instruction booklet
wall mounting bracket (for storage and display)
built in scorekeepers
distance regulator
Bag color 1 is red, bag color 2 is navy. Your Classic boards will feature The Classic #1 Bullseye Logo. Your two Official game boards are constructed of blow-molded, lightweight, high-impact polyethylene. The official bean bags are constructed of a heavy duty Poplin blend of 65% polyester and 35% cotton with an all-purpose, dual duty, extra-strength thread. The bags are filled with a treated unpopped corn…a digestible particulate. Game packs into itself & carries like a suitcase making it the most portable game on the market.
100% Cotton Apron
Colored, 100% cotton apron with 1 front pocket and adjustable tie strap
Grill N' Chill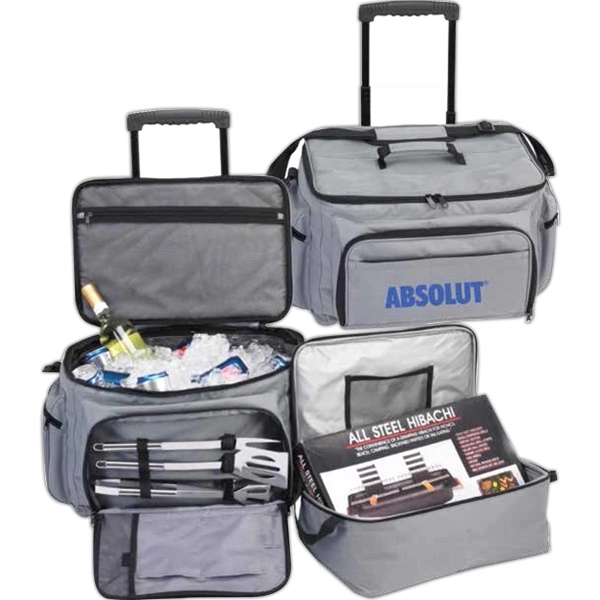 Get a complete party in a bag! The Grill N' Chill gives you a cooler and grill accessories all in one.
Includes:
a rolling cooler bag
removable lining for easy cleaning
a steel hibachi
stainless steel grilling tools with separate bag for grill which fits into main compartments
Perfect for tailgating or a beach party, this product has everything you will need for an outdoor event!
BBQ Grill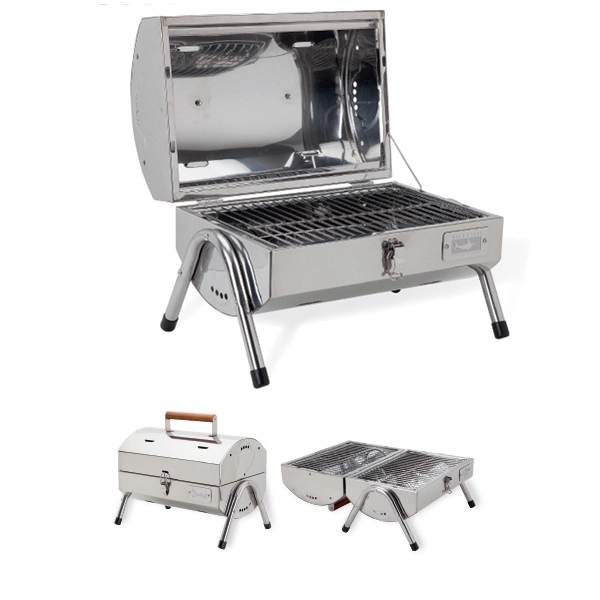 Stainless steel portable BBQ grill.
Includes:
two 13 1/4″ x 8″ grilling surfaces
two chrome plated briquette grills
wood carry handle
hinged lid
vent holes
steel legs with protective end caps
3 Can Tube Holder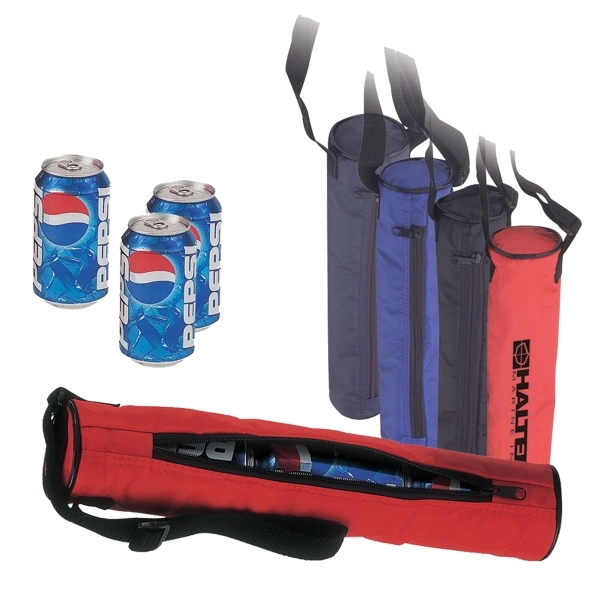 Blank insulated 3 can tube cooler with one main zippered compartment & adjustable shoulder strap. This cooler is great for golf event, sports event, beer / beverage promo and more!
LED Sound Activated T-Shirt Light Up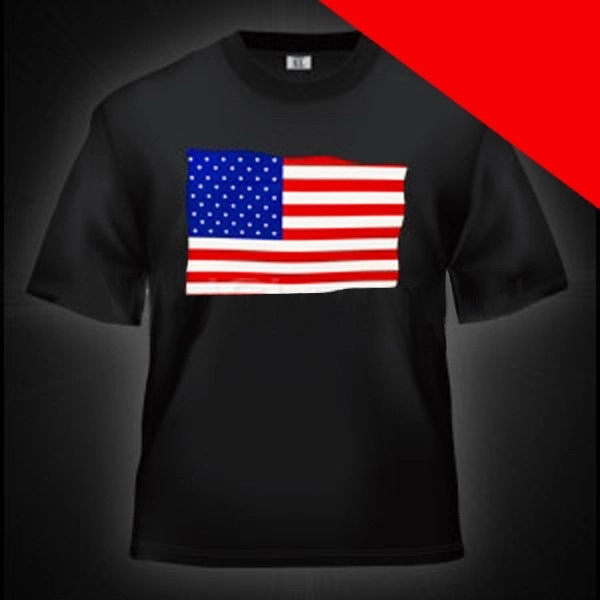 Show your patriotism with our LED light up t-shirt that is super bright and fun for everyone! These T-shirts are activated by sound, so they're perfect for all kinds of parties and concerts. They make awesome birthday gifts, and are available in a wide range of styles.